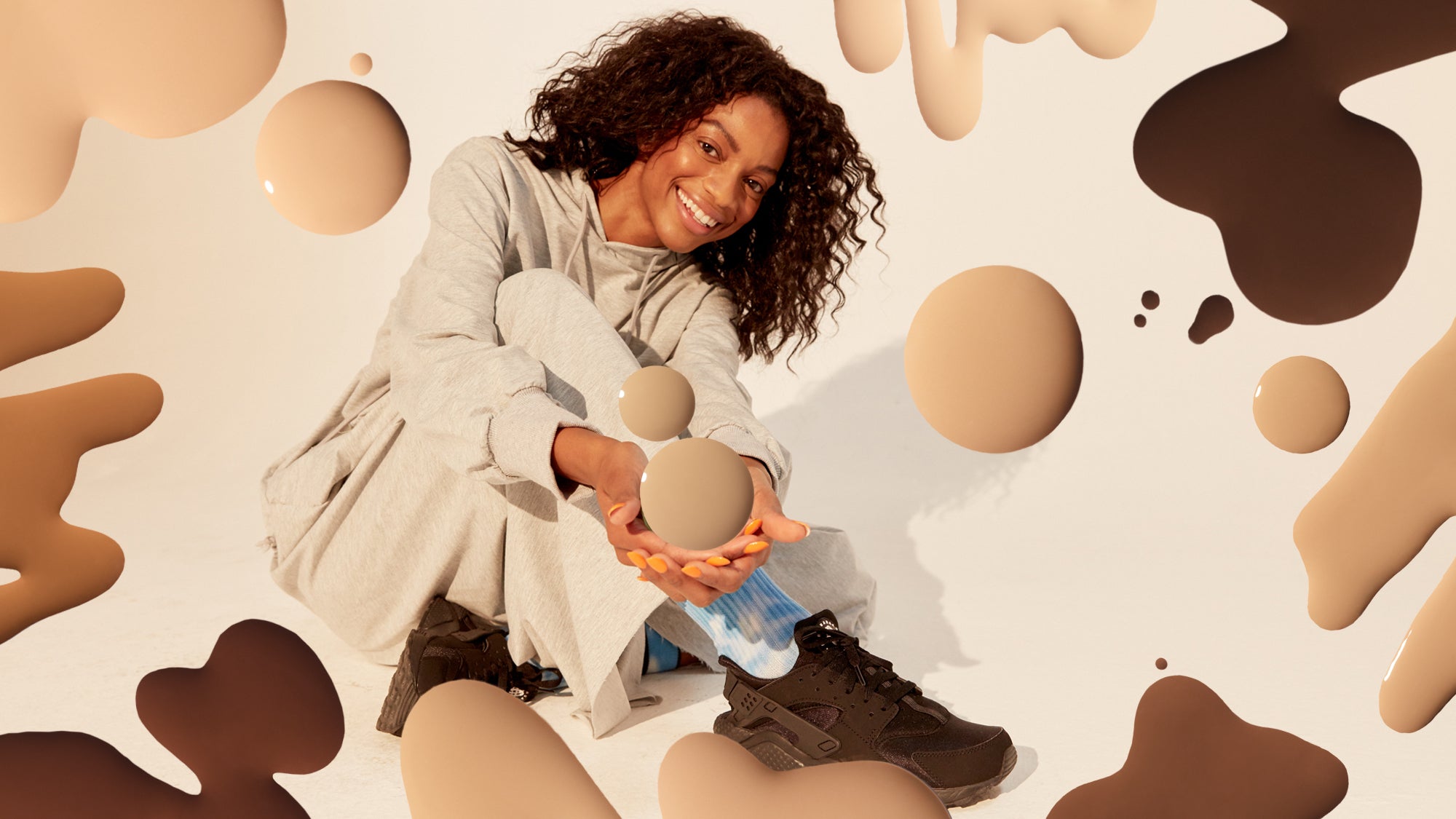 The Sweatpants of Foundation
Tinted Face Oil is our super clean, weightless, makeup-meets-skincare foundation. You know how sometimes foundation can be heavy and cakey and foundation-y? We wanted to love the way our foundation felt and to create the most comfortable foundation you'll ever wear.
Our founder and sweatpant connoisseur, Sheena, is the source of our obsession with all things comfy. A self-professed "super sensorially sensitive" person, comfort and ease have always been big things for her. She usually rolls around the office in stretch waistbands and breezy fabrics, so it makes sense why wearability would be a huge factor for Kosas foundation. 
When she first sat down in the lab with our chemist to talk formulation, the texture of the foundation was really important. So what makes it feel so good? A few things:

Featherweight Botanical Oils:

The facial oils we use are airy, fast-absorbing and feel really yummy. This means that you get that rich under-the-surface nourishment, without heavy oils sitting on top of your skin and feeling all ew. Also we don't use any unnecessary fillers, which are like the polyester of the beauty world (stuffy and hot in all the wrong places) — pure ingredients are like natural cotton (comfy and breathable). 

Sheer Skin-Like Coverage:

We like our foundation to set to a smooth velvety finish, and built-in blurring powders make that happen. These powders also help the formula not feel oily — so it's a nourishing oil but doesn't feel heavy or greasy. Your skin, only glowier.

Silky Smooth Application:

The liquid formula glides on quick and easy like a serum. All you do is apply 2-4 drops with your fingertips and you're finished.  We wanted to create a product that's so nutritious and feels so luxe, you could confidently massage it into your skin like skincare. 
Get Comfy, Try On Tinted Face Oil.