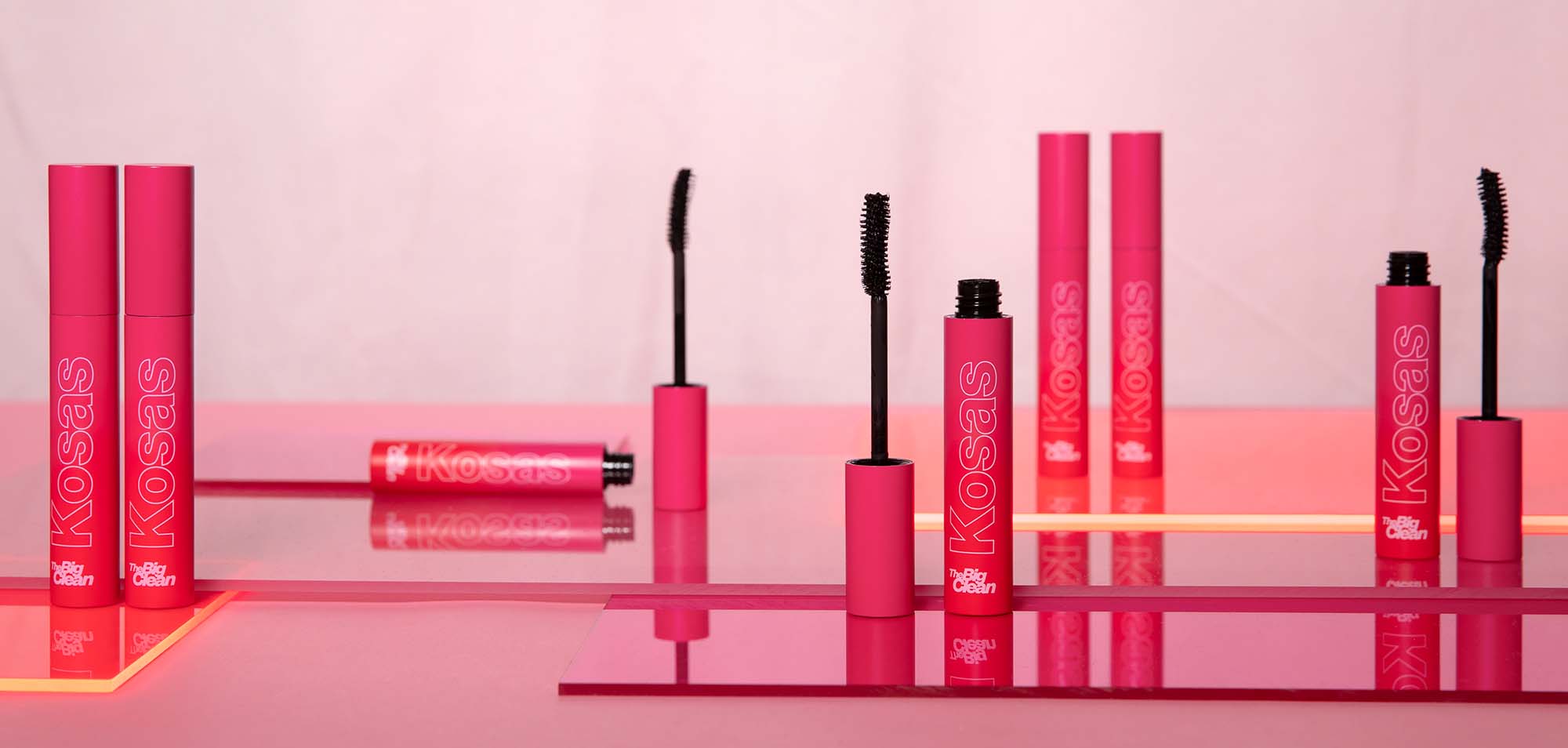 BIG VOLUME
Natural, body-building botanical waxes give you that jumbo, pumped-up effect, while intense, smudge-proof pigments make for an ultra-black lash. An oversized rainbow-shaped brush with high-density spiraled bristles curls them all the way up. You only need one swipe to get full-on fluffy lashes, but you can layer as much as you feel it.
BIG CARE
Inspired by her own lash-loss journey during pregnancy, our founder Sheena made sure this mascara would nourish lashes like the delicate hairs they are. The Big Clean coats every itty-bitty lash with a powerful trio of haircare actives at a serum concentration, starting with Castor Oil. The #1. The HG. Castor oil is a must for stronger, healthier hairs. Packed with Omega-6 fatty acids, it deeply moisturizes the hair follicles and helps support new lashes to grow and stay put. Next, Provitamin B5 helps repair any damaged lashes you might have, and Biotin targets the hair bulb to support your roots in forming new hairs. 
 BIG CLEAN
In formulating this launch, it was essential to actually deliver on faux-status lashes without any of the weird stuff you might find in a regular mascara, like microplastics. Fewer ingredients for a bigger impact. That's why the lightweight formula is pure, intentional, and uses only natural goodness like Beeswax to give you seriously big, take-up-your-whole-selfie lashes.