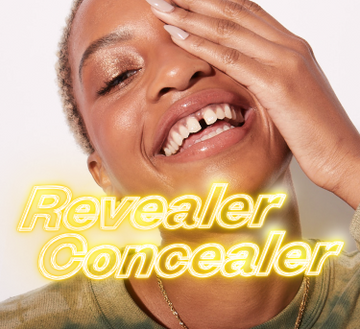 Revealer In Action
New super creamy shades,
made to turn on your best skin.
Calling All Skincare Freaks
Wanna Be Featured?
Do your makeup with Kosas favs

(tell us everything you're wearing, shades and all)

Snap a filter-free selfie in natural light

Look must include Revealer Concealer

Tag us @kosas and add #kosascloseup for a chance to be featured on our website and gifted some goodies.
Tone 0.5
Tone 01
Tone 1.5
Tone 02
Tone 2.5
Tone 03
Tone 3.2
Tone 3.5
Tone 04
Tone 4.5
Tone 05
Tone 5.5
Tone 06
Tone 6.2
Tone 6.5
Tone 6.8
Tone 07
Tone 7.5
Tone 08
Tone 8.5
Tone 8.7
Tone 09
Tone 9.5
Tone 10
Tone 10.5