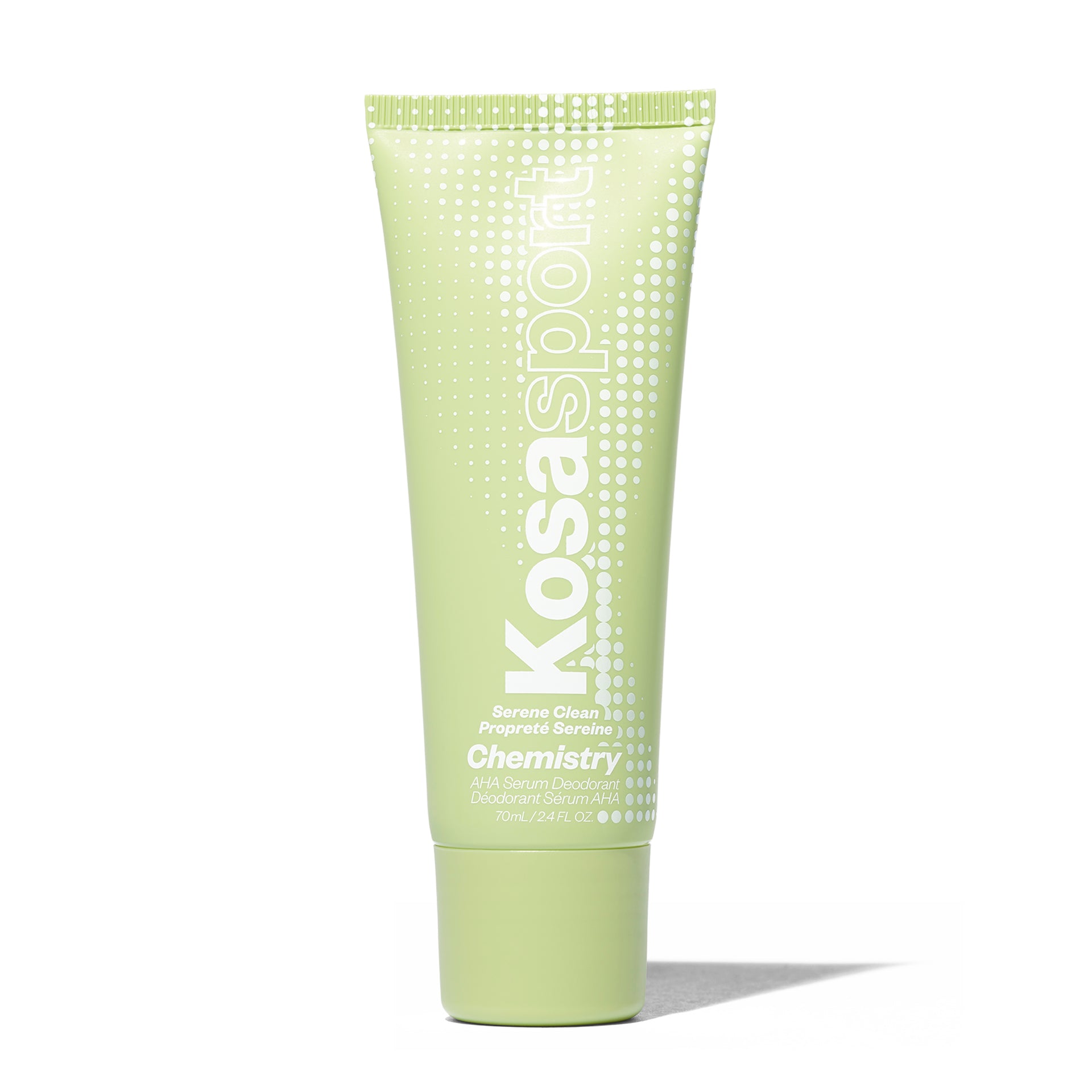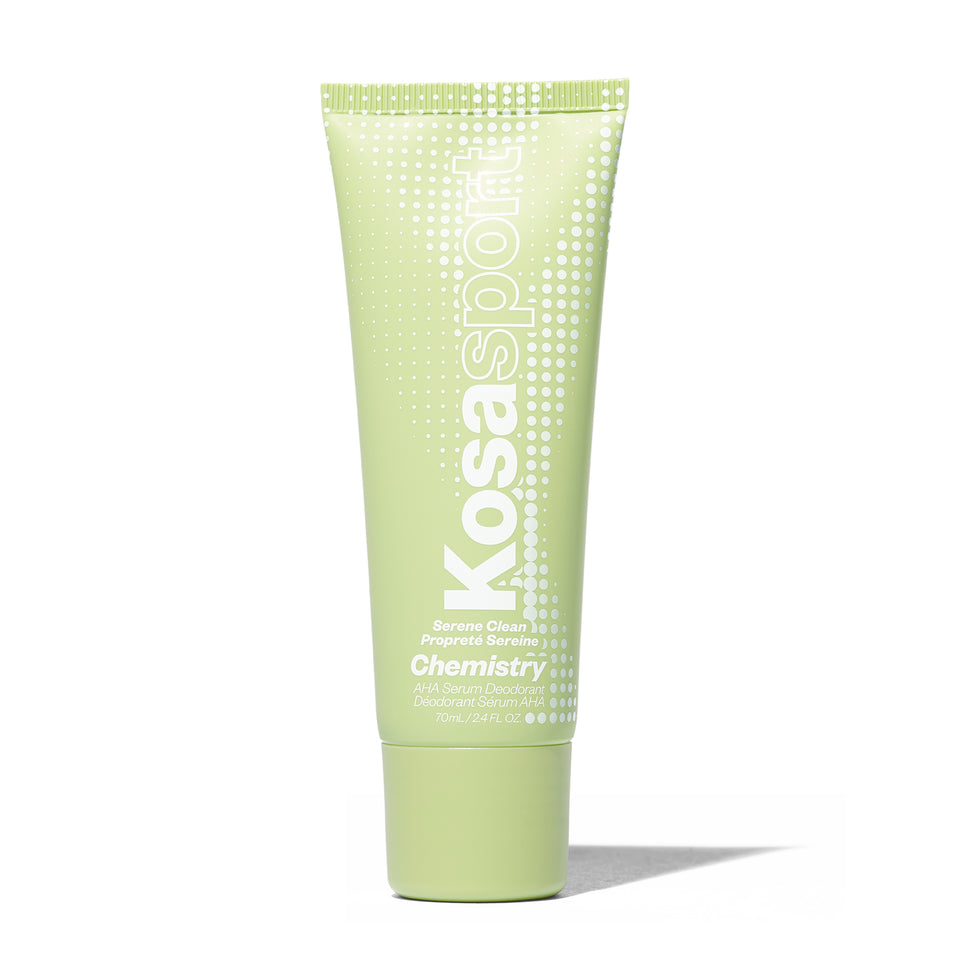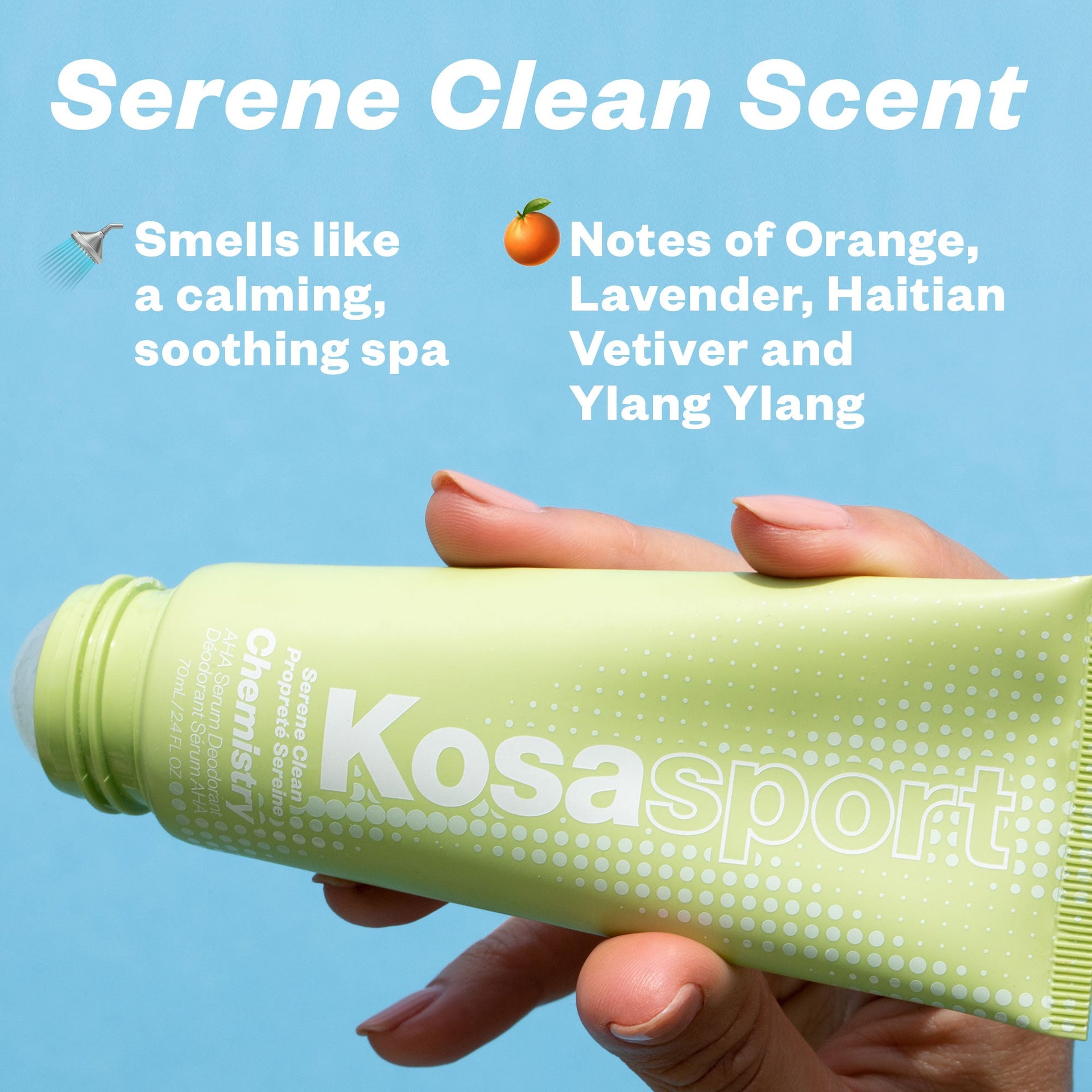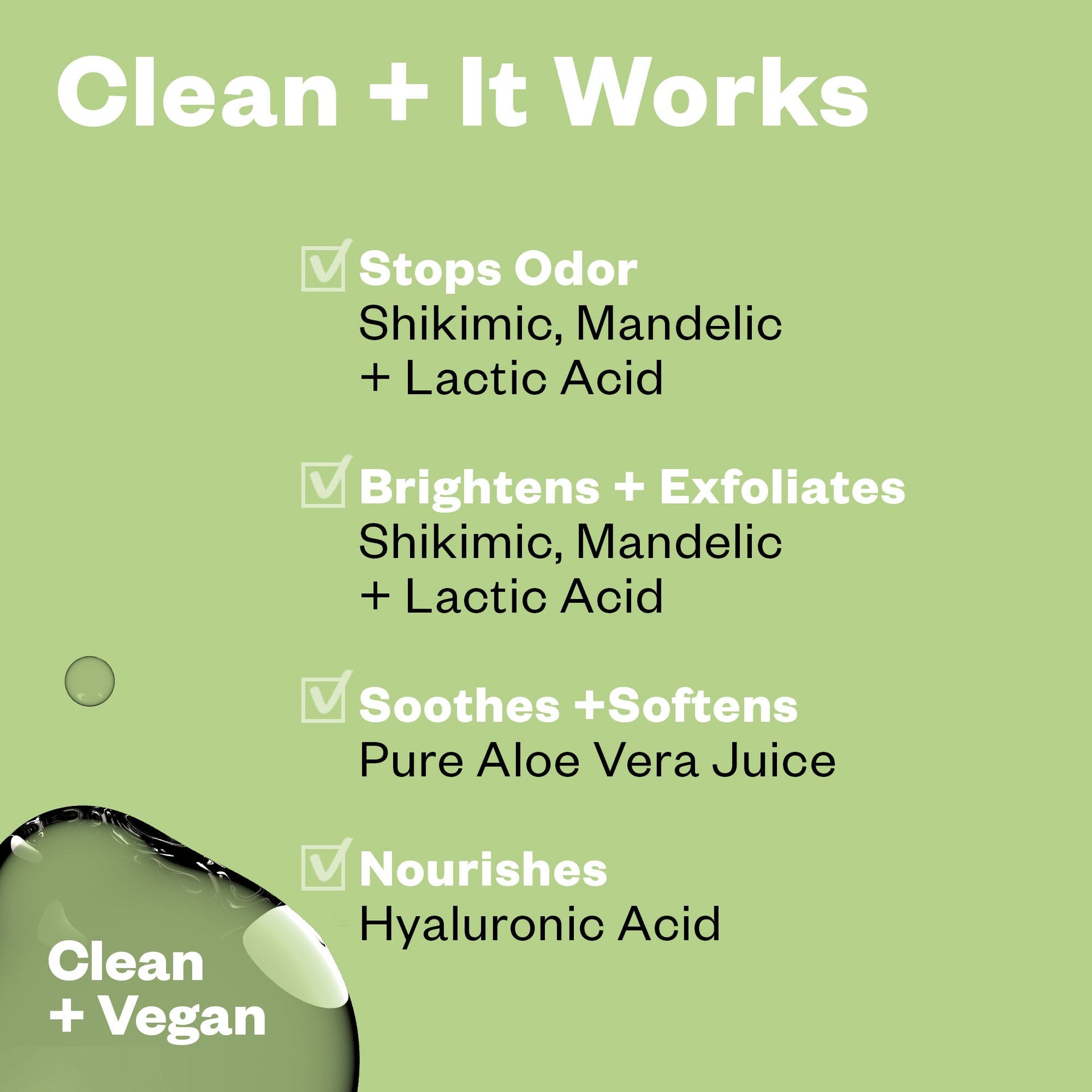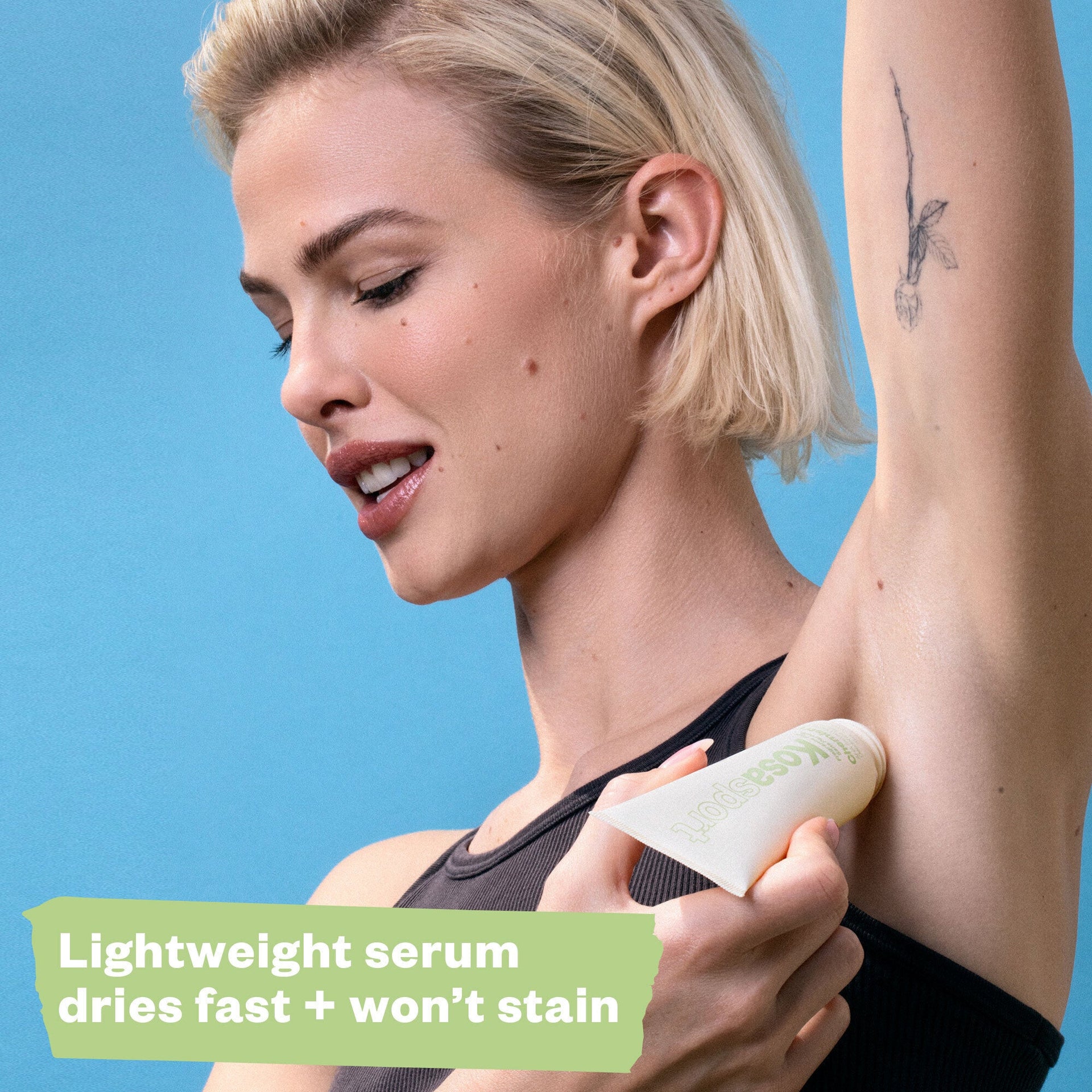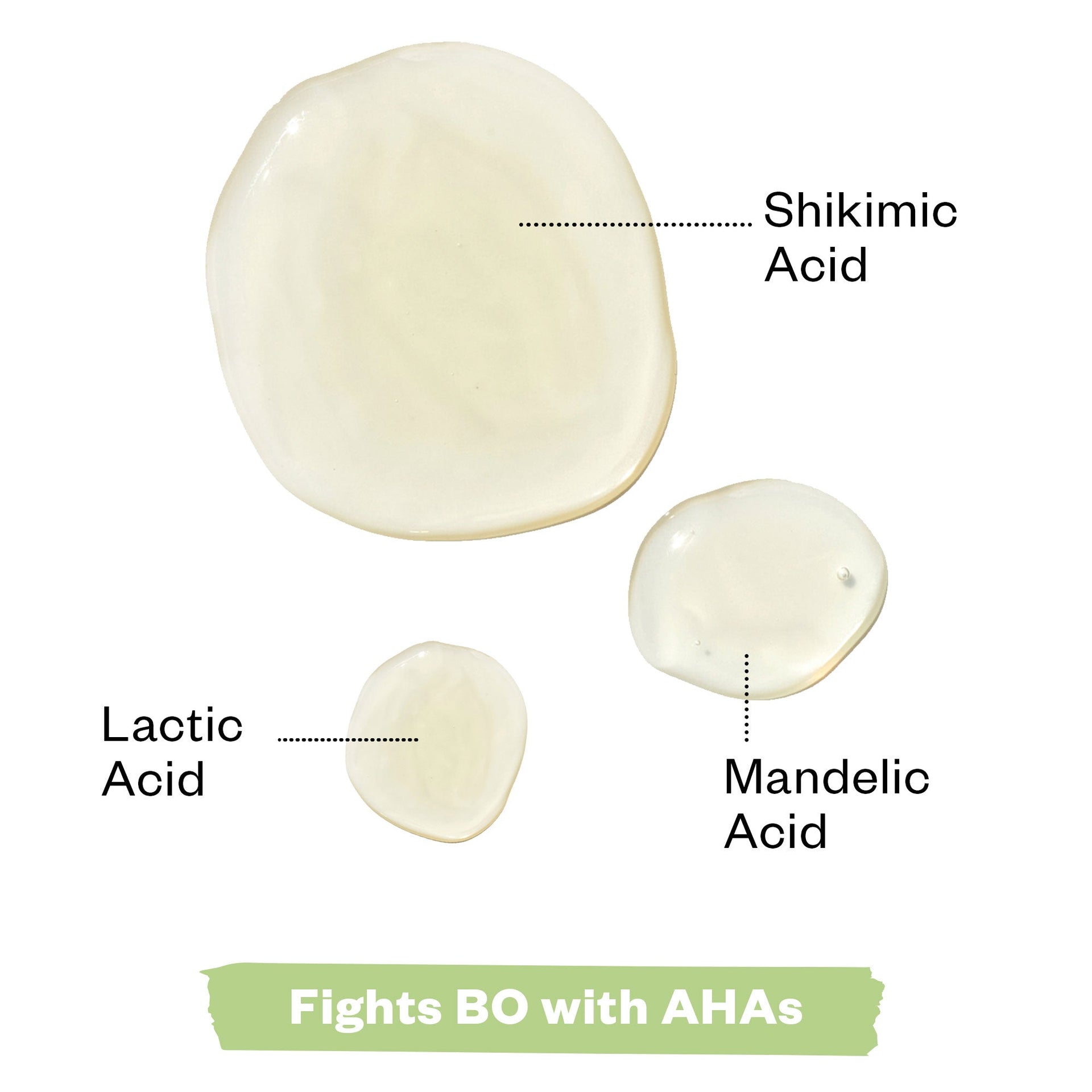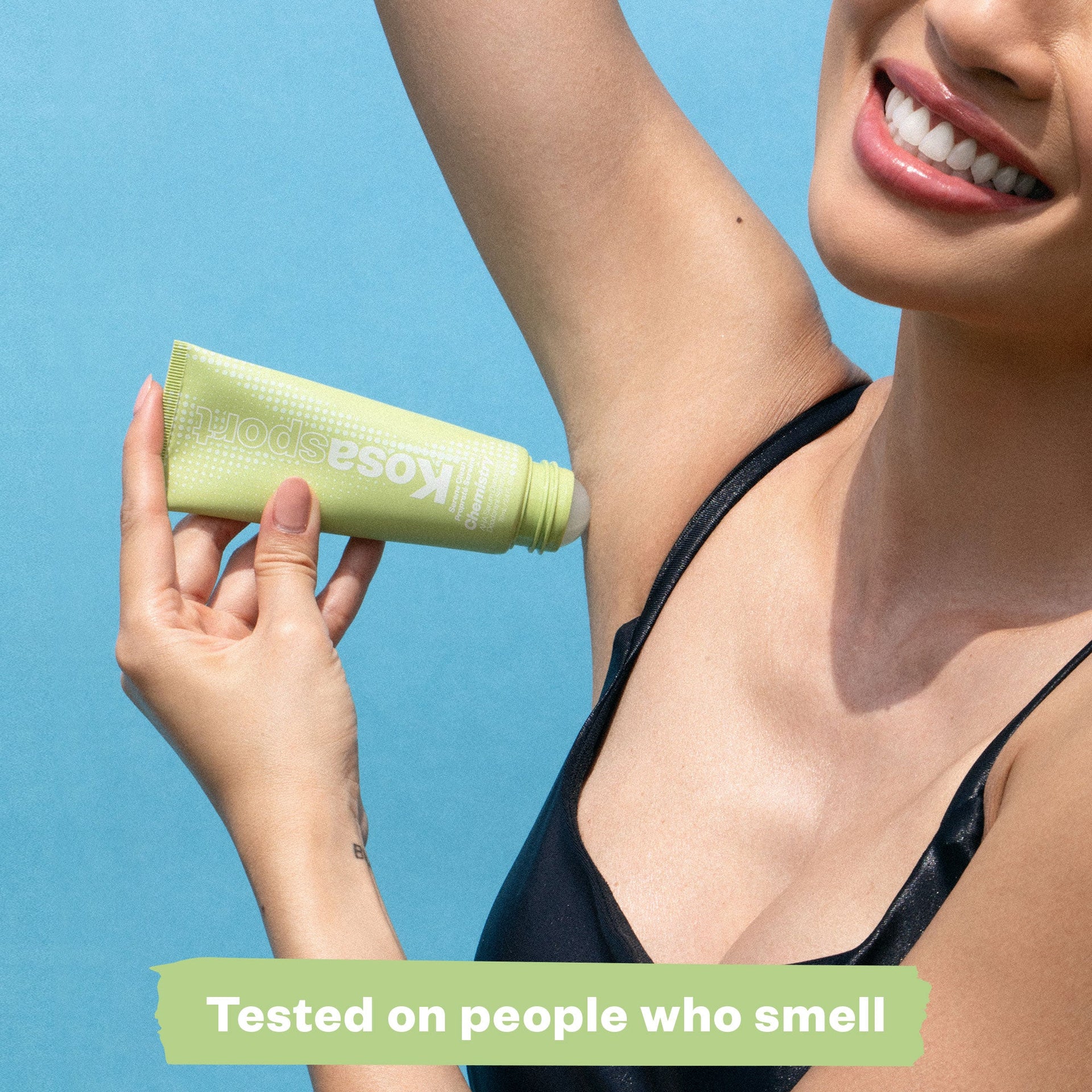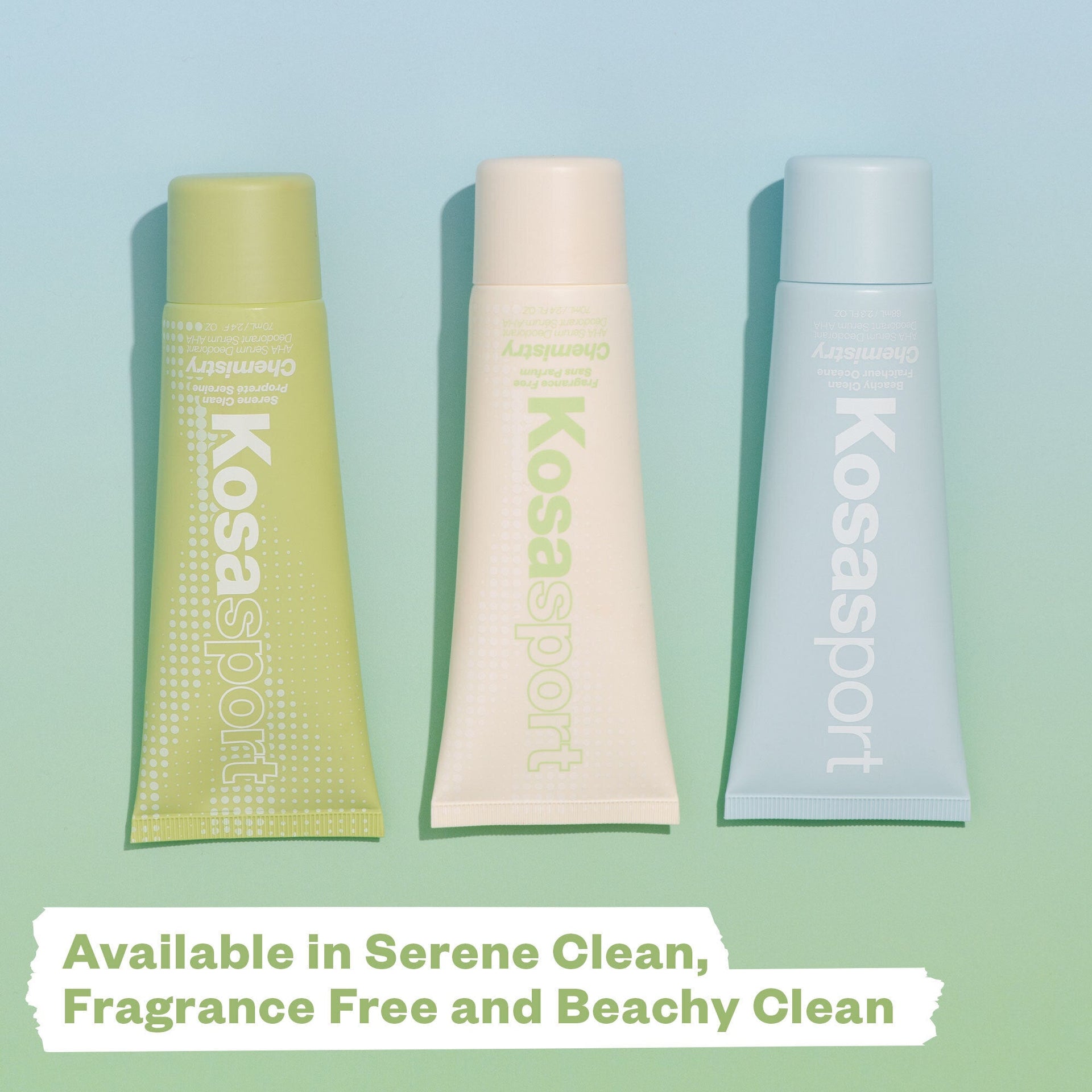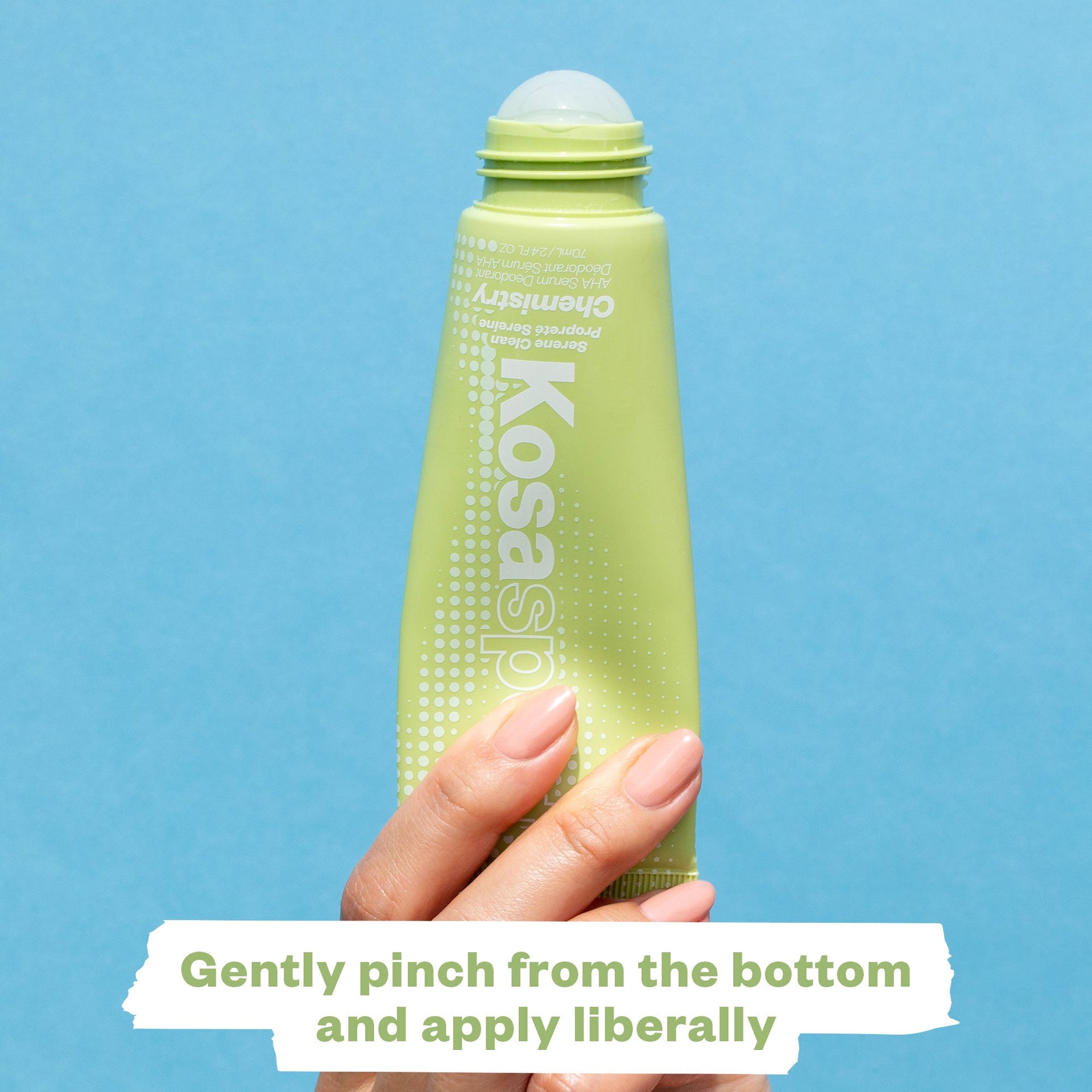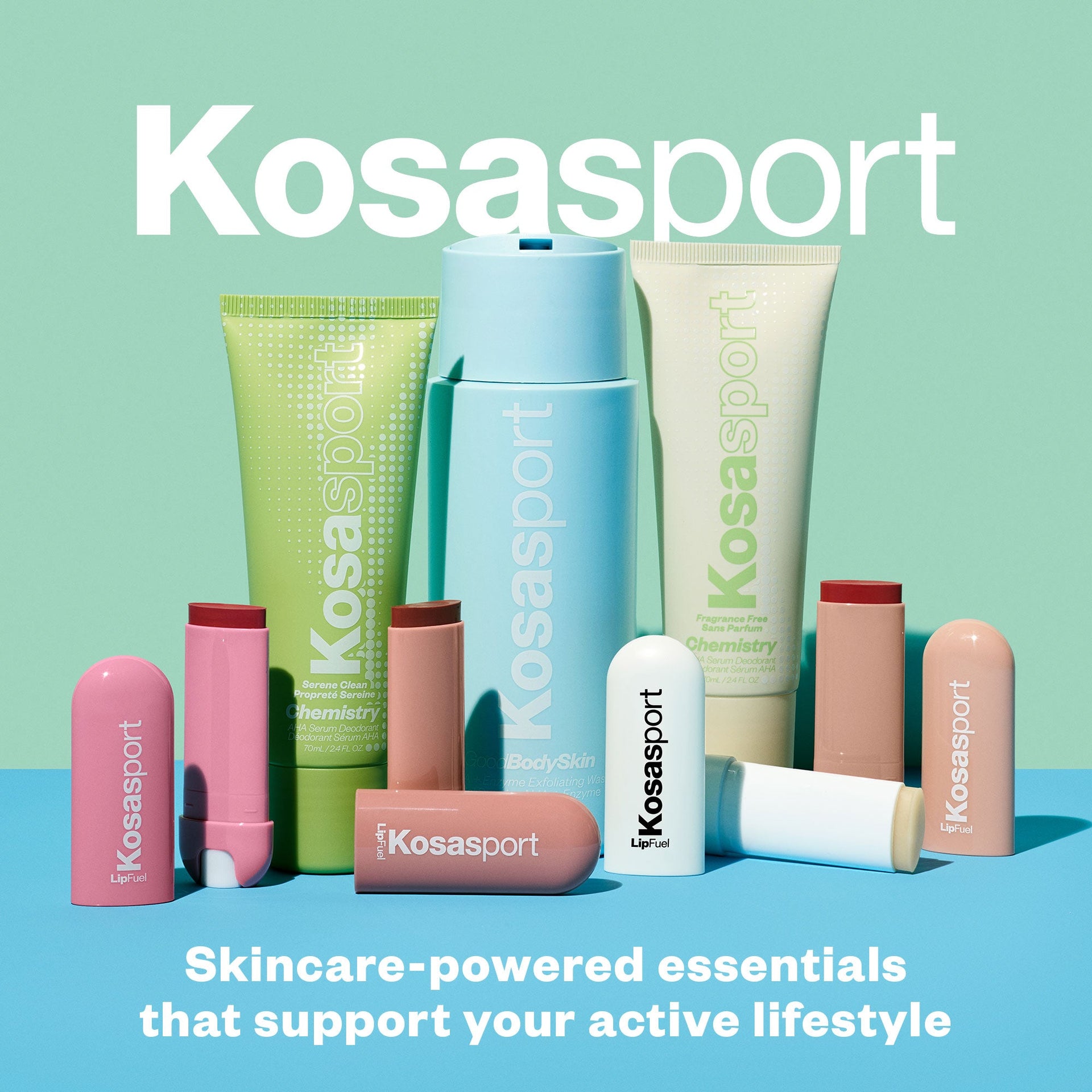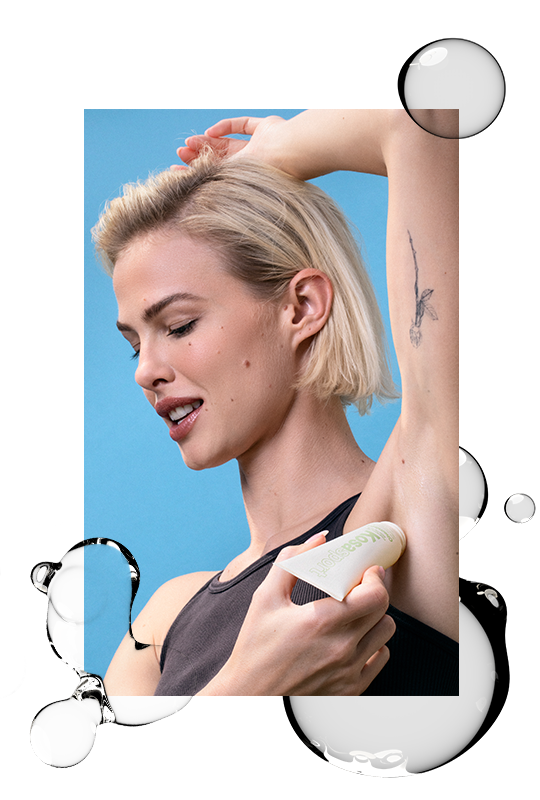 Different Approach To BO
We want to treat BO where it starts. Our blend of AHAs (Alpha Hydroxy Acids) helps lower the pH in your pit so it's harder for odor-causing bacteria to live there. Less bacteria = less smell.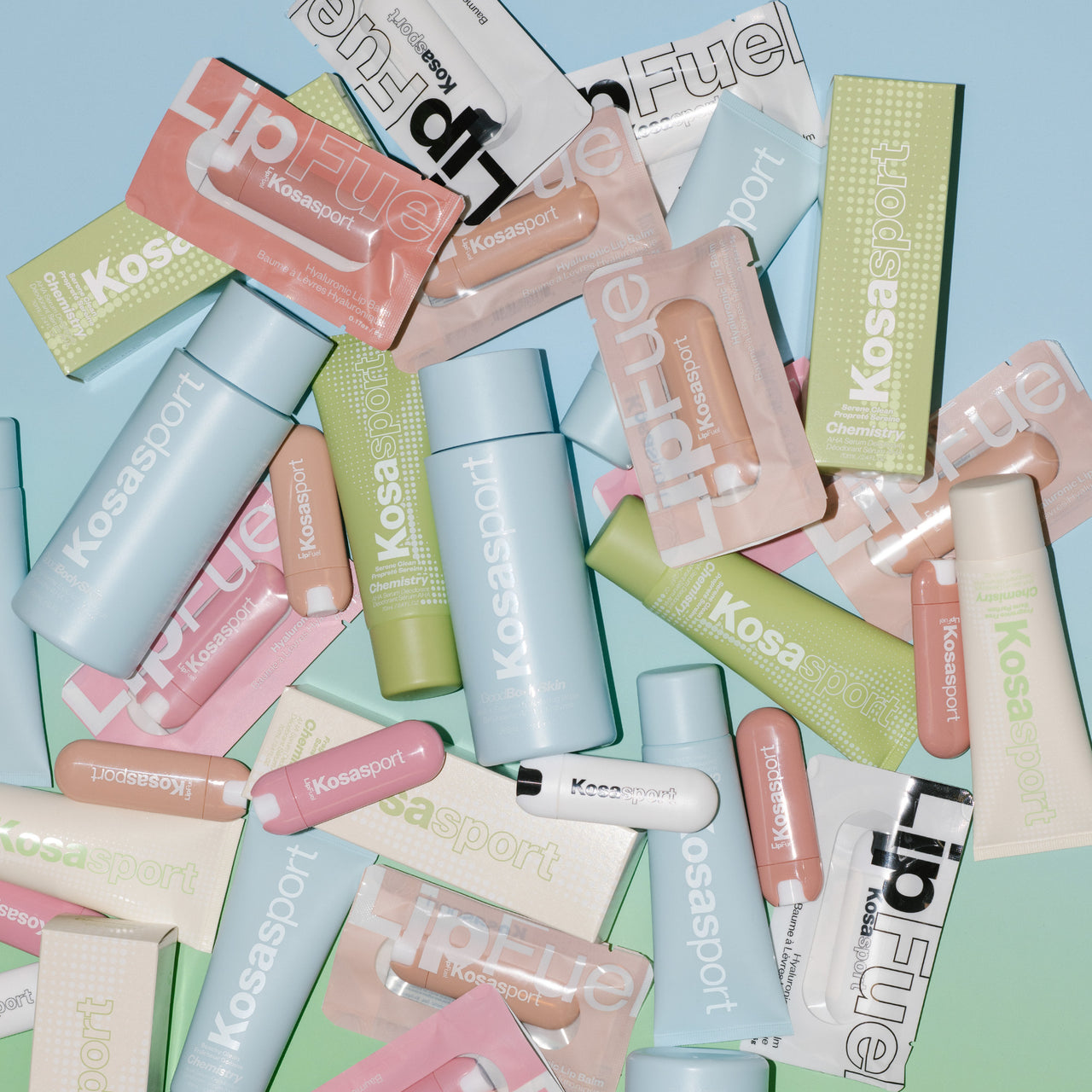 Deodorant For Skincare Freaks
The AHA blend also brightens and exfoliates to help prevent uncomfy ingrown hairs. Additional skincare ingredients work to moisturize and soothe the sensitive skin of your pit too.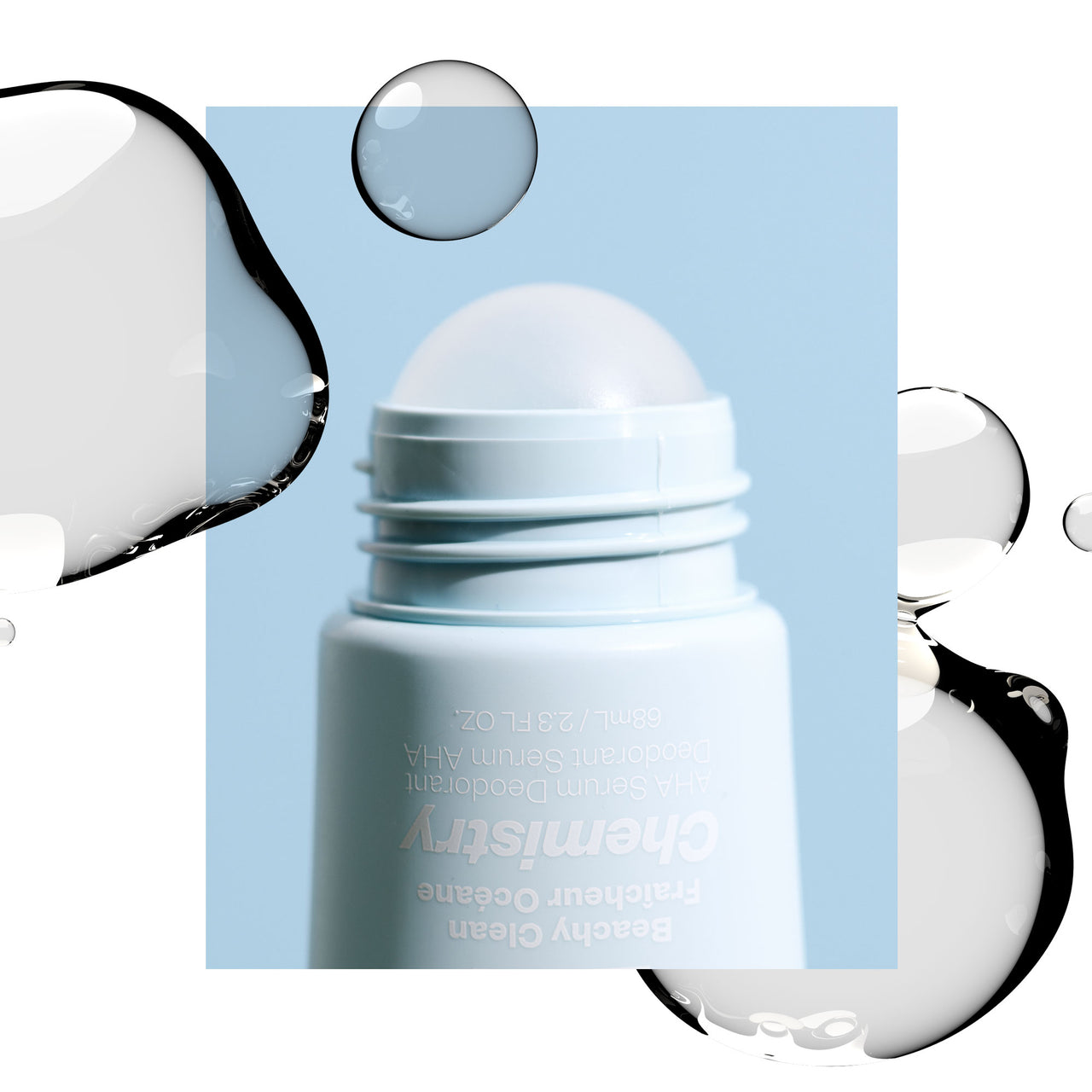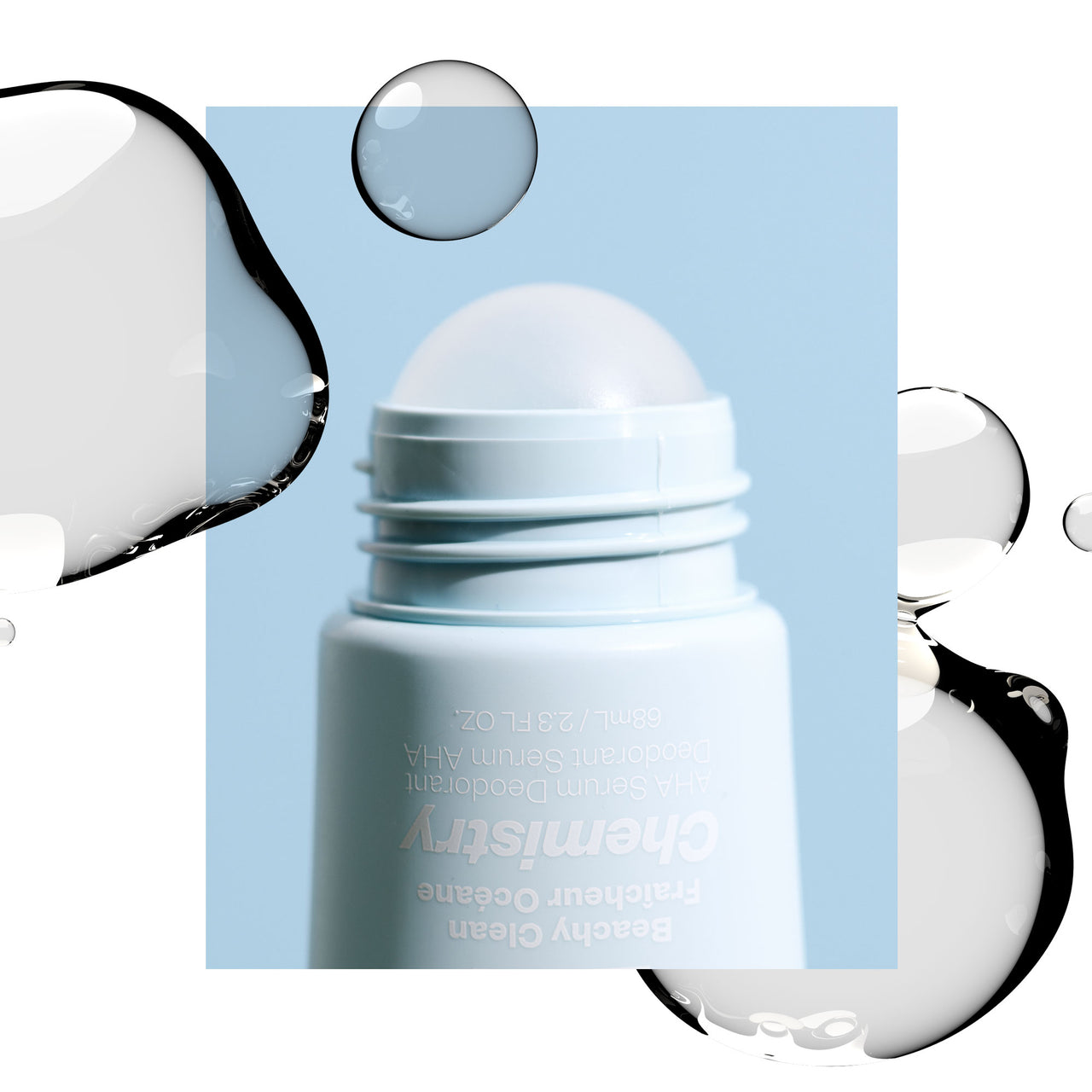 Clean Deodorant That Isn't Annoying
The lightweight serum dries quickly and doesn't leave a residue or stain on your clothes. The cooling roller ball is also super easy and feels sooo good going on your skin.
Kosas Clean
Vegan, cruelty-free, and gluten-free. Formulated without: aluminum, baking soda, mineral oil, talc, silicones, fragrance, parabens, sulfates, and phthalates.