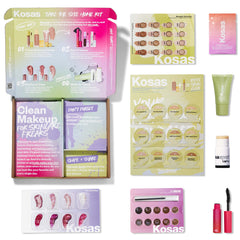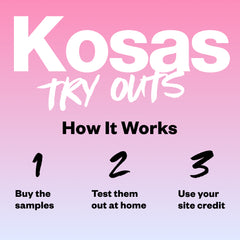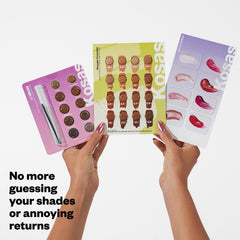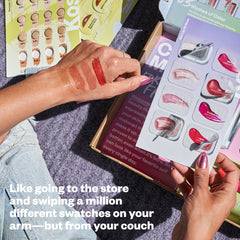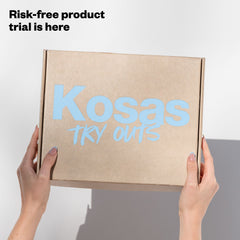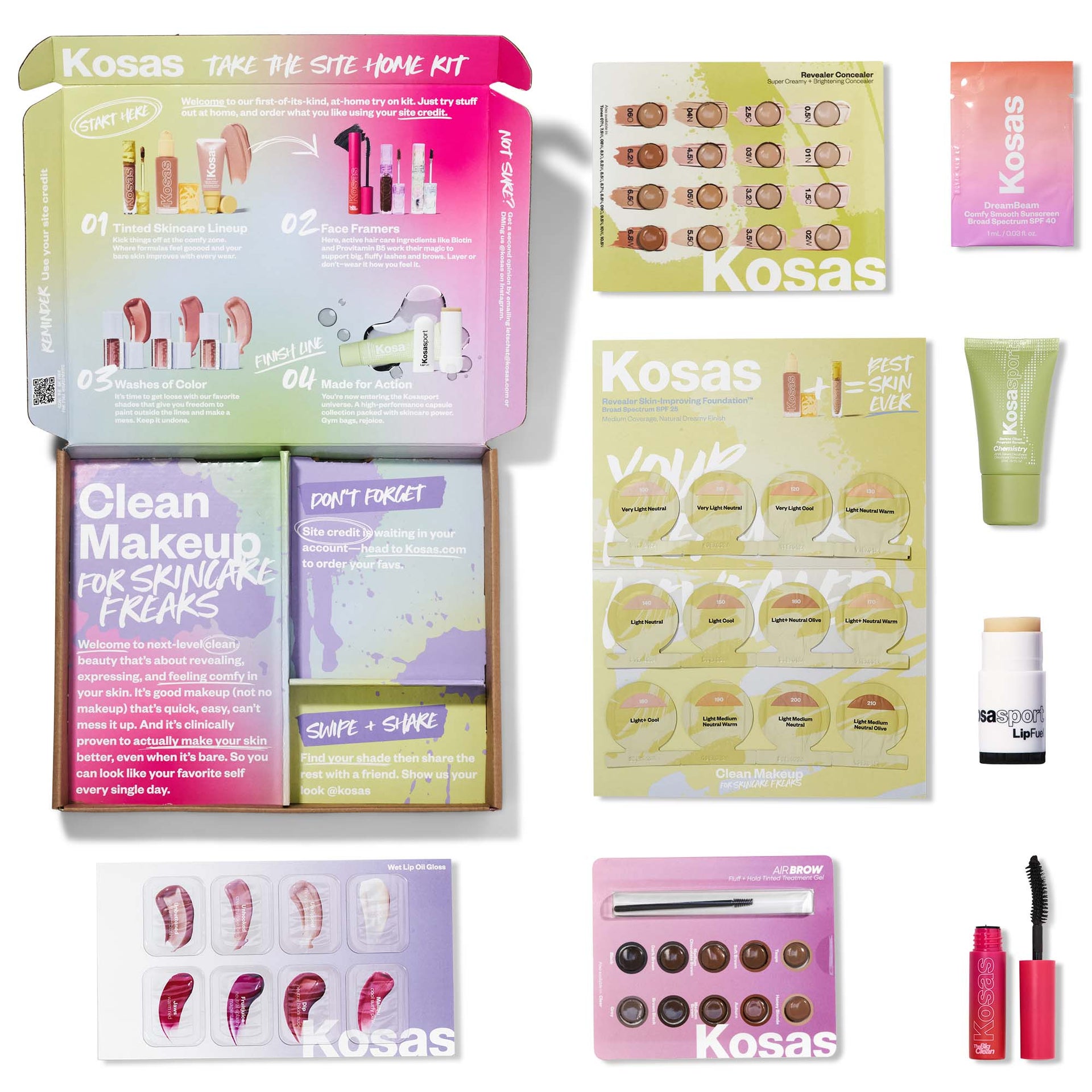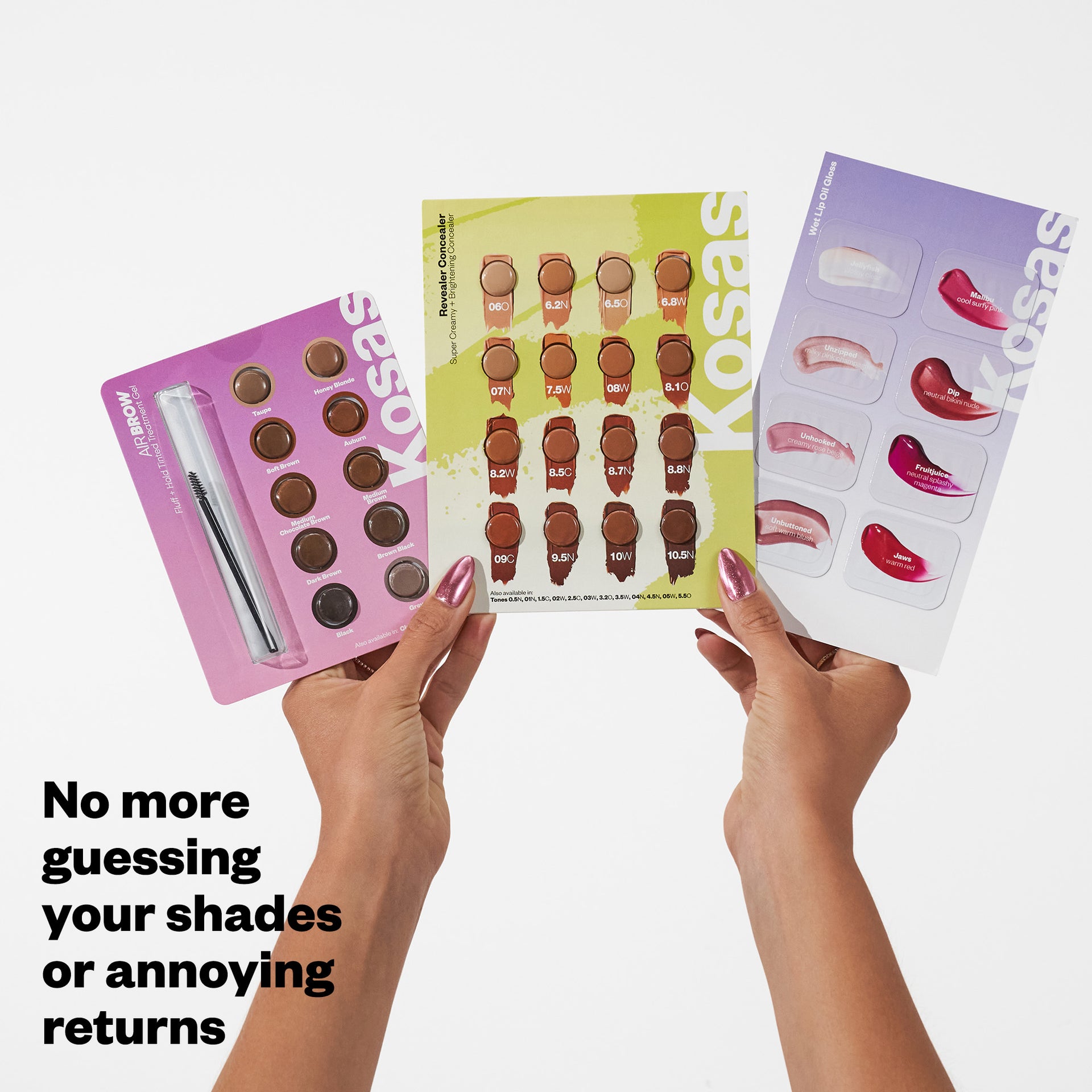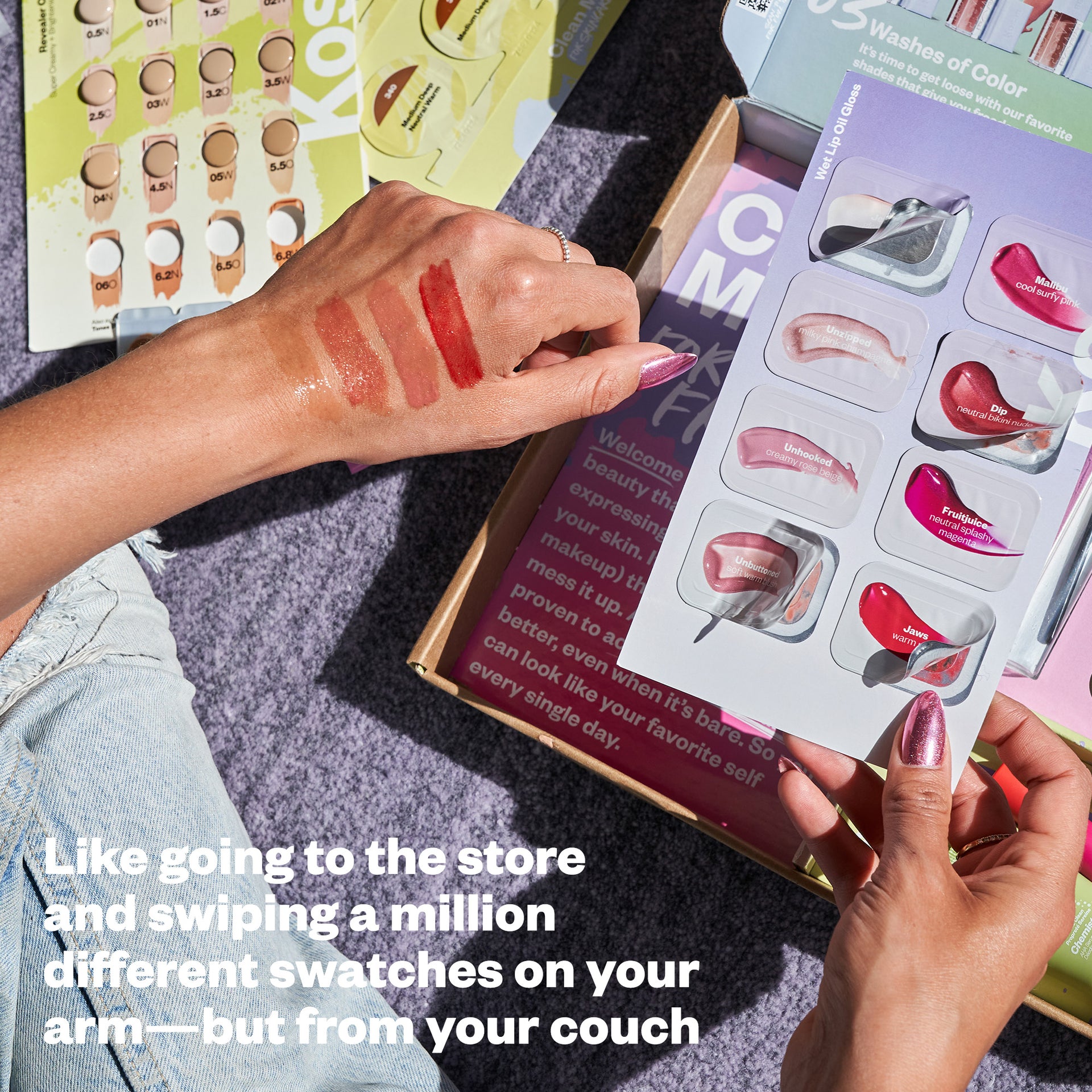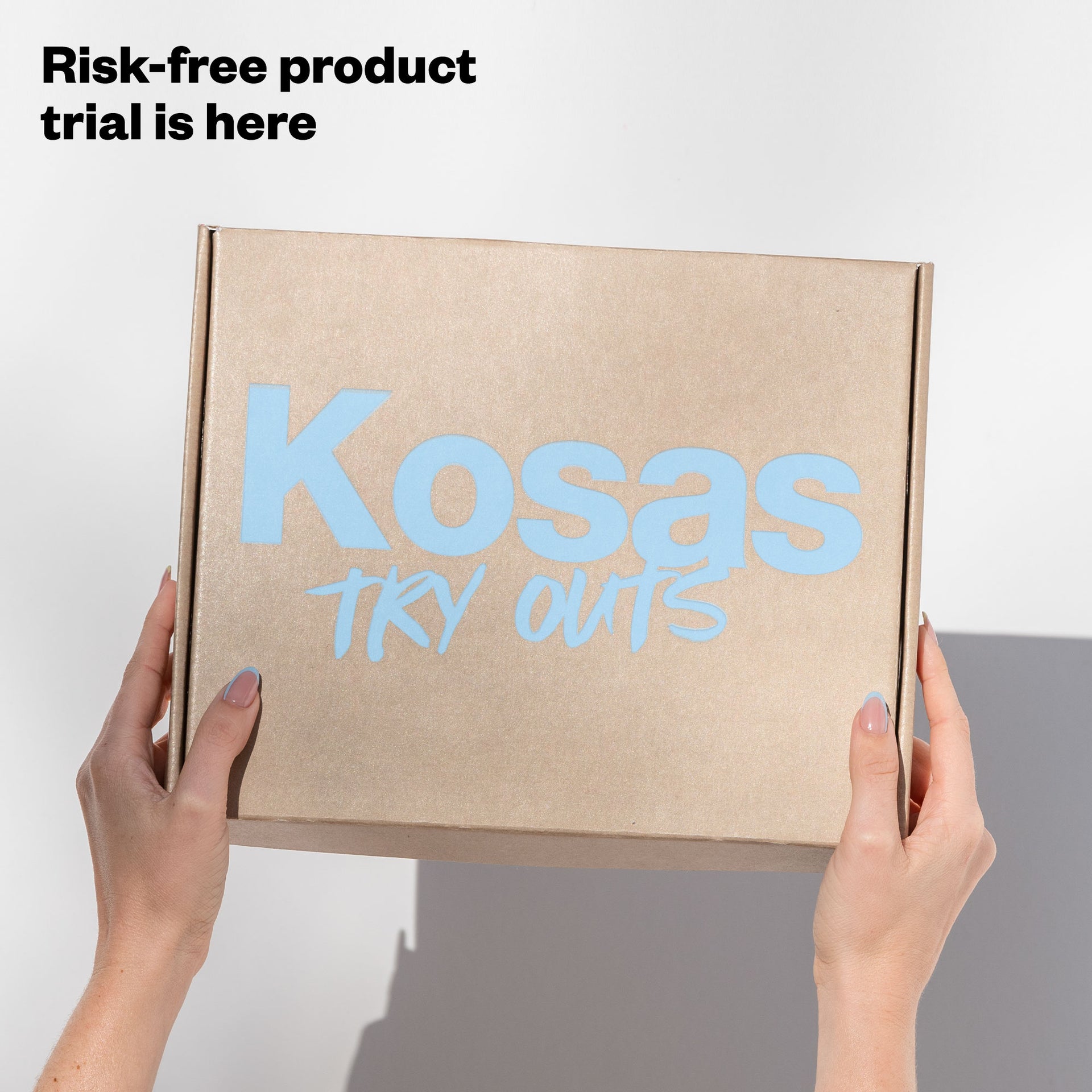 Take The Site Home Kit
+ $45 Site Credit
Revealer Concealer - Sample Card
+ $8 Site Credit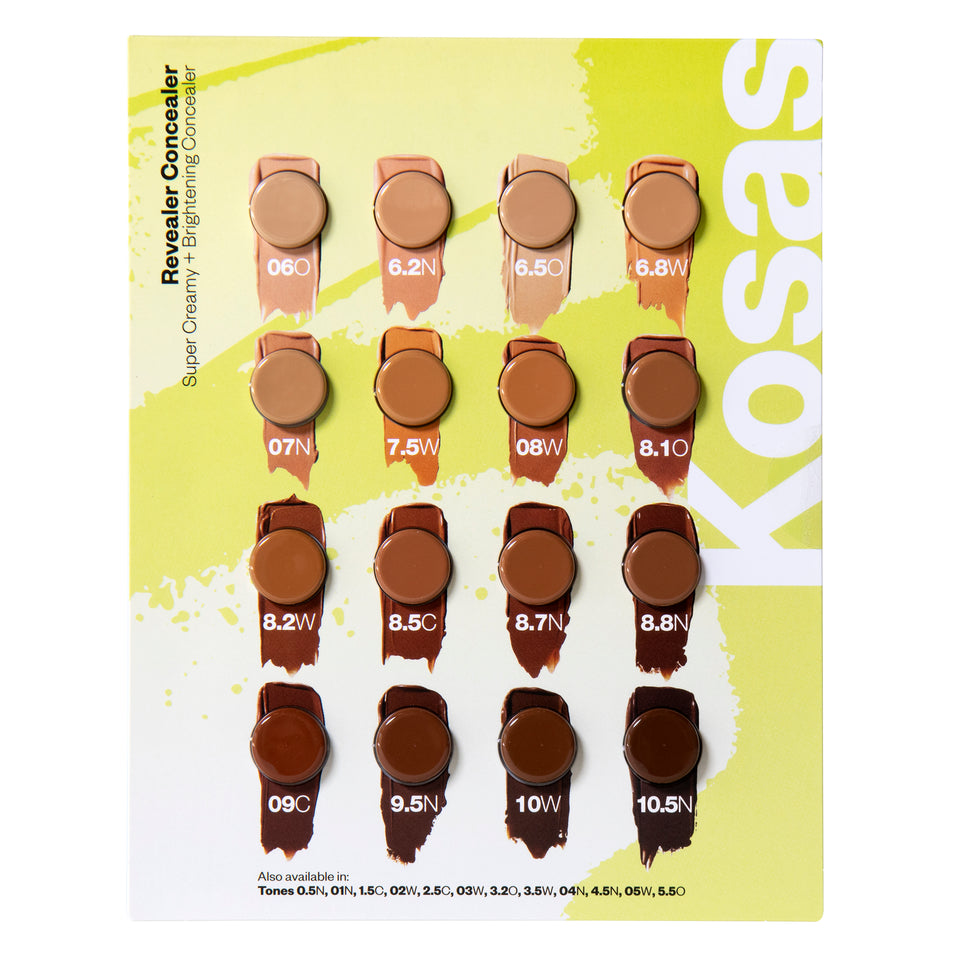 + $8 Site Credit
105 total customer reviews
Excluded from Friends & Family Sale
Revealer Skin-Improving Foundation SPF 25 - Sample Card
+ $8 Site Credit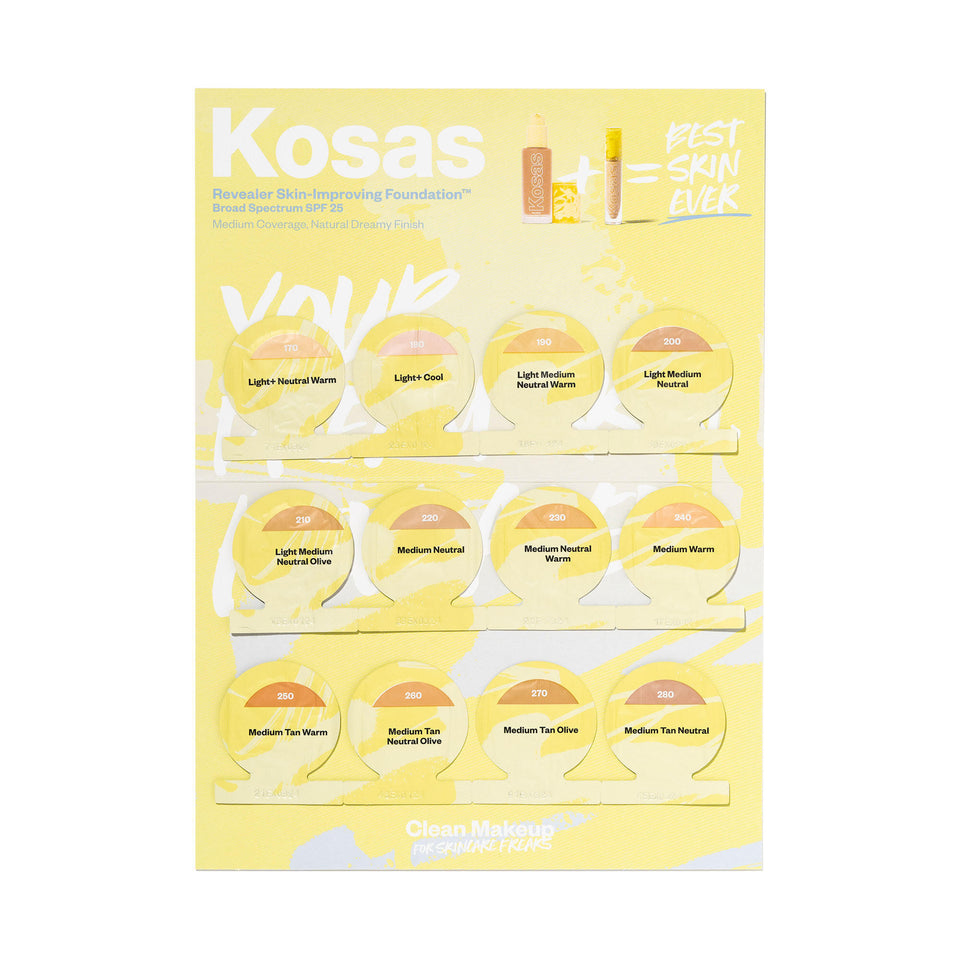 + $8 Site Credit
19 total customer reviews
Excluded from Friends & Family Sale
Air Brow Gel Tinted - Sample Card
+ $5 Site Credit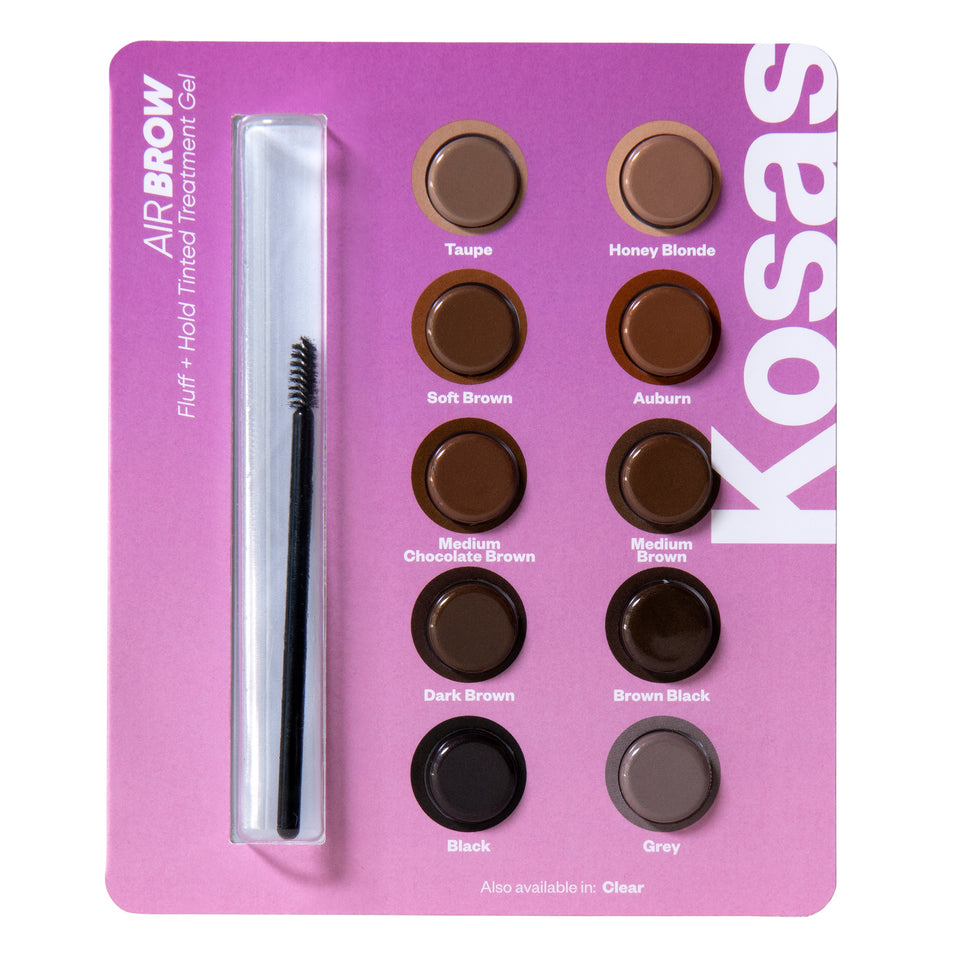 + $5 Site Credit
52 total customer reviews
Excluded from Friends & Family Sale
Wet Lip Oil Gloss - Sample Card
+ $5 Site Credit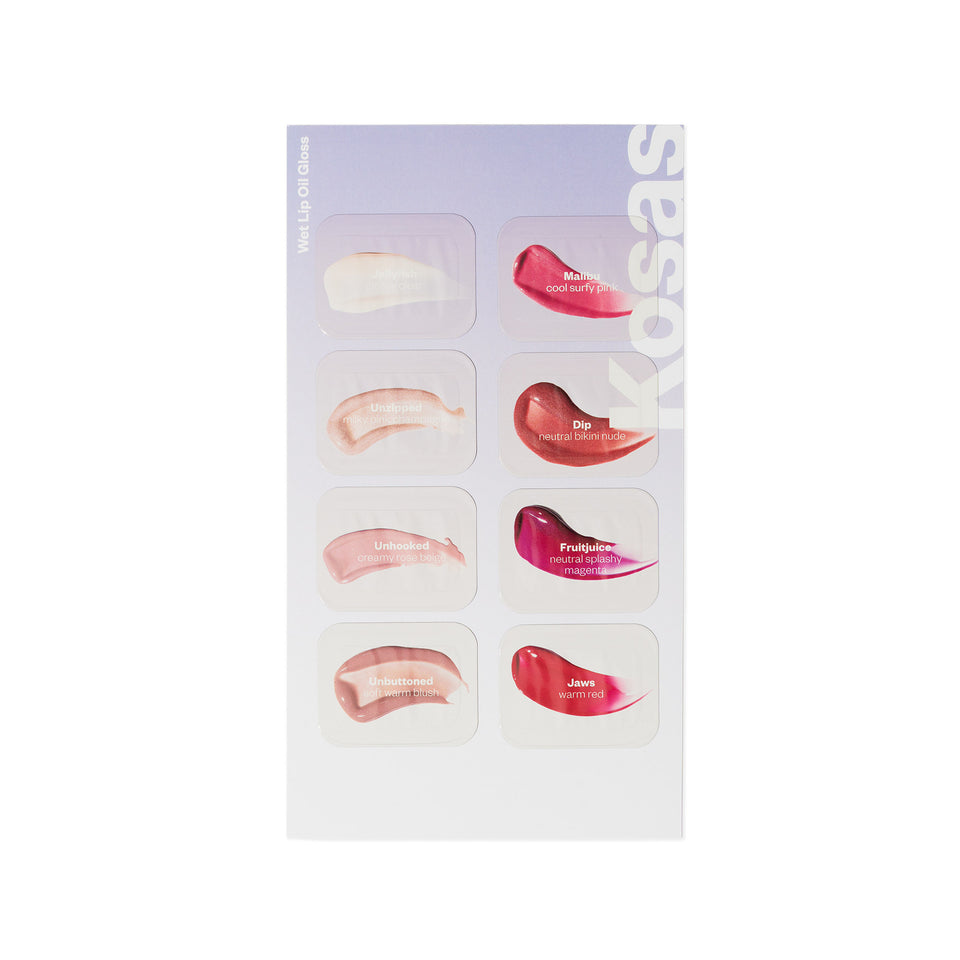 + $5 Site Credit
51 total customer reviews
Excluded from Friends & Family Sale
Mini Chemistry Deodorant - Serene Clean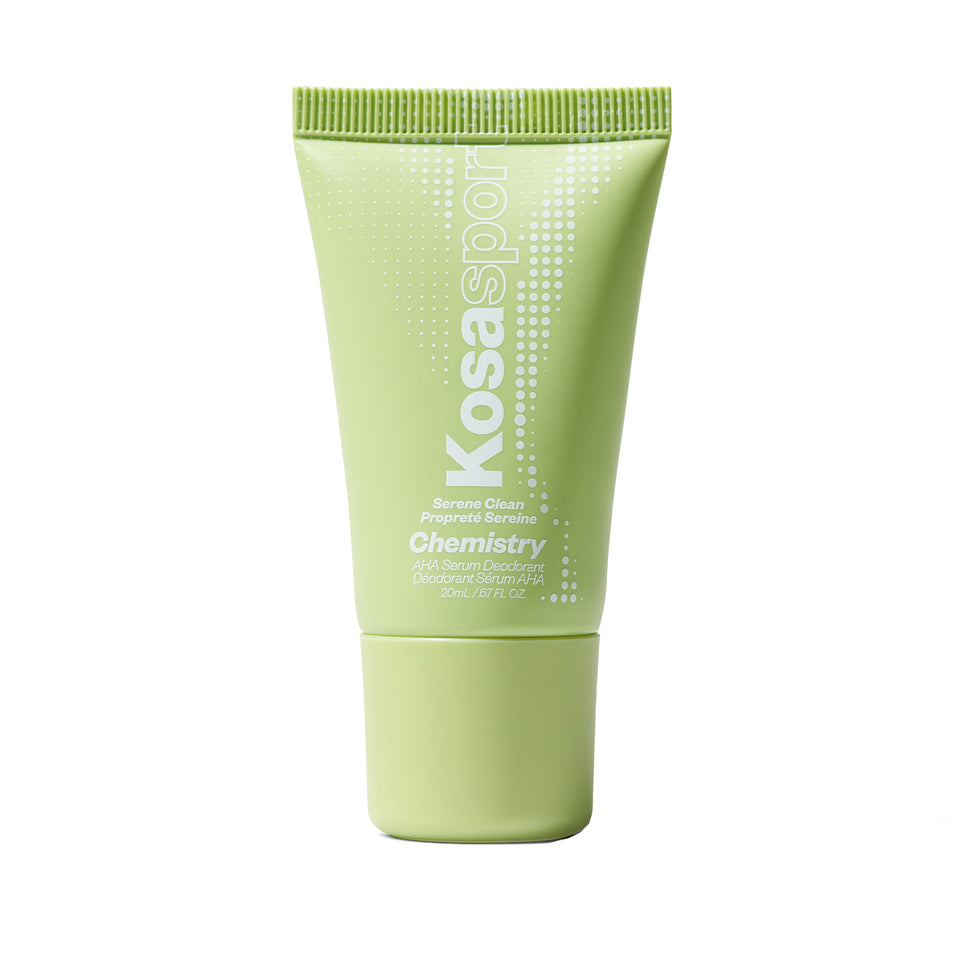 42 total customer reviews
✨ Friends & Family Sale - 20% Off ✨
Mini The Big Clean Mascara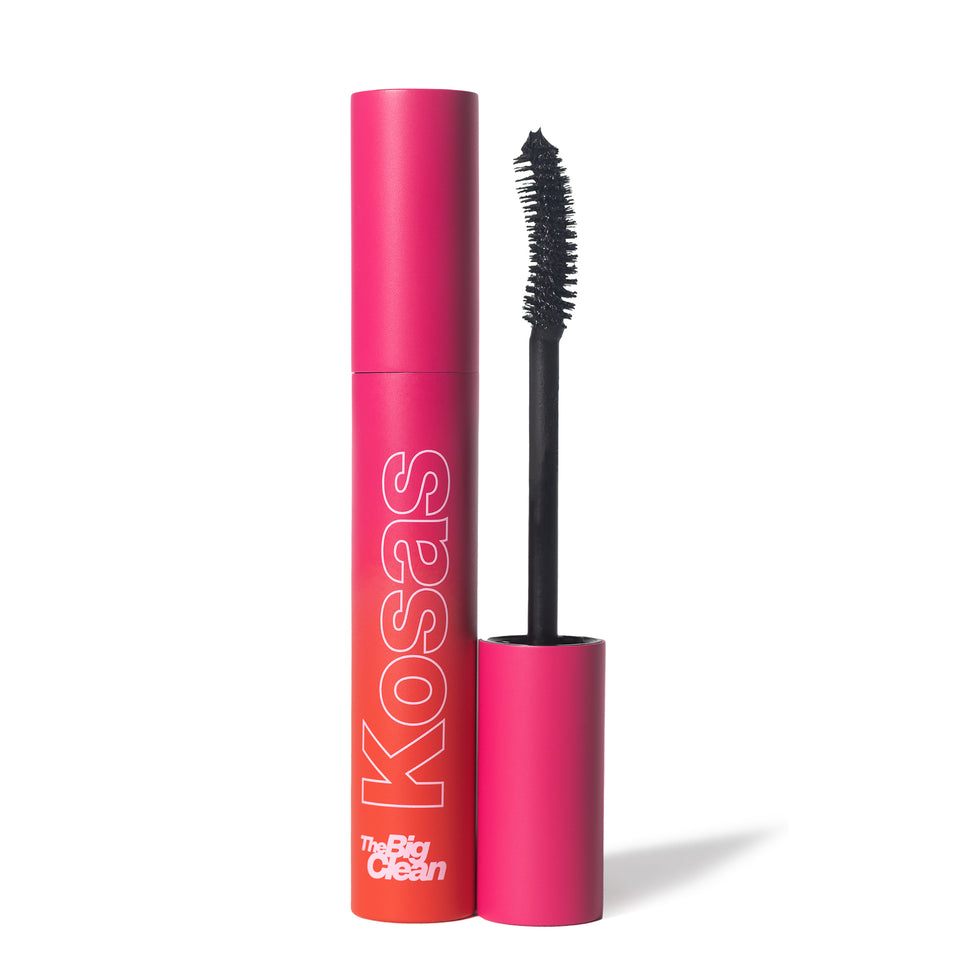 Clean Longwear Mascara
479 total customer reviews
✨ Friends & Family Sale - 20% Off ✨

$45 Credit for Kosas.com
Excluded from Friends & Family Sale
Buy The Sample Kit, Test It Out, Use Your Site Credit — Easy. 
This kit includes a collection of clean samples — like going to the store and swiping a million different swatches on your arm. But, you know, from your couch. Try it out, find your favs and get a $45 site credit for any future purchase. *Sample assortment and box design may vary depending on availability. Show More
Kit includes:
$45 Kosas.com Site Credit
Revealer Concealer Sample Card *select your shade family
Revealer Foundation Sample Card *select your shade family
DreamBeam SPF 40 Sample Packette
Air Brow Tinted Gel Sample Card
Wet Lip Oil Gloss Sample Card
Mini Chemistry Deodorant - Serene Clean
Mini The Big Clean Mascara 
Mini Lipfuel Lip Balm in Baseline
FAQs
How much site credit do I earn?
You'll receive site credit for every dollar you spend on samples. For example, if you purchase the Take the Site Home Kit, you get $45 site credit to use on a future purchase. Super easy, nothin' to lose.
Are samples final sale?
Yes, all samples, including the Take the Site Home Kit, are considered final sale and are not eligible for return or exchange.
When will my site credit be available to use?
After purchasing your samples, your site credit will be automatically added to your account. If you checked out as a guest, simply create an account on Kosas.com with the email address used to purchase your samples. From there, you can access your site credit at checkout.
What if I need advice on my new samples?
We are here to help you find your perfect products and answer any q's. Reach out to us via email at letschat@kosas.com, or DM us @Kosas.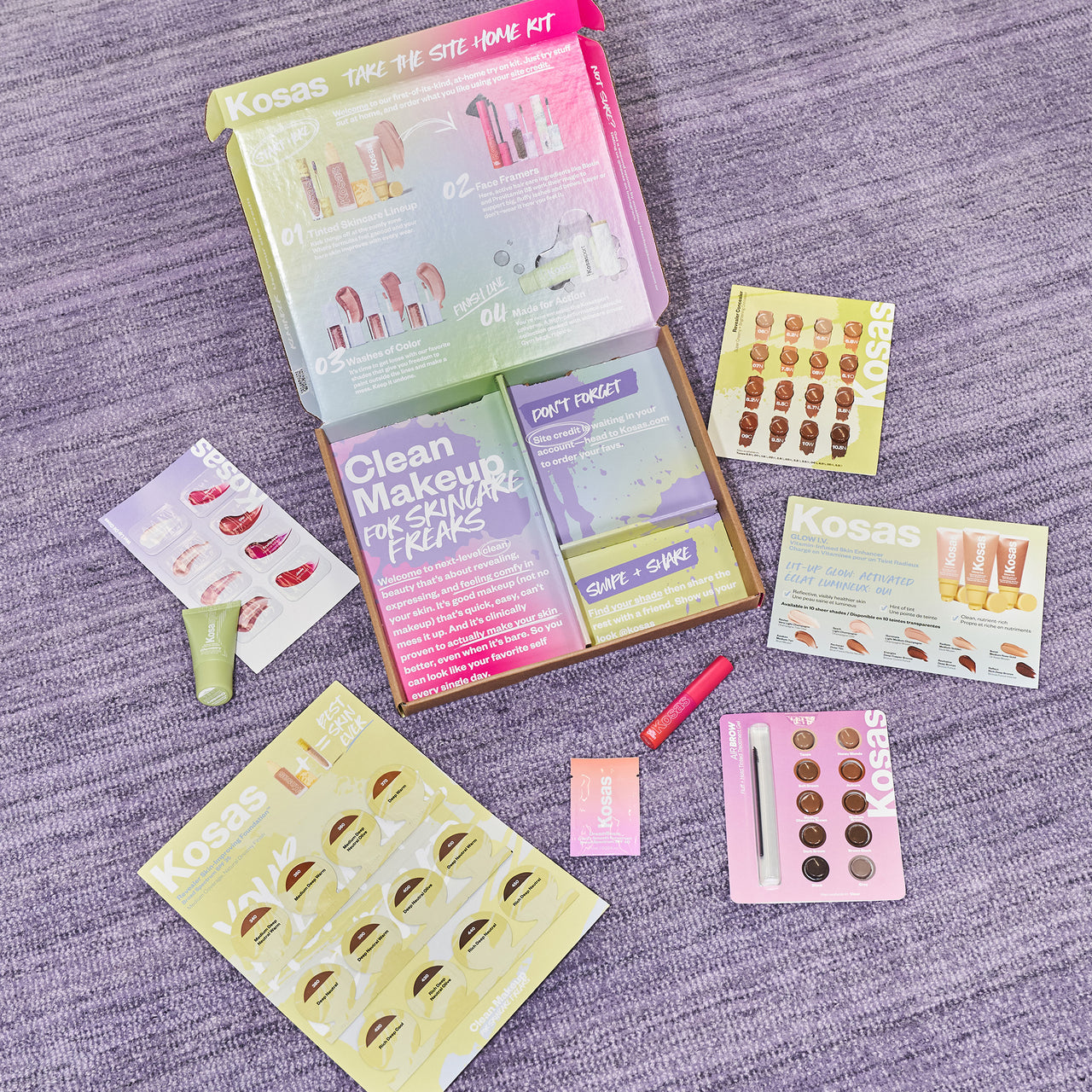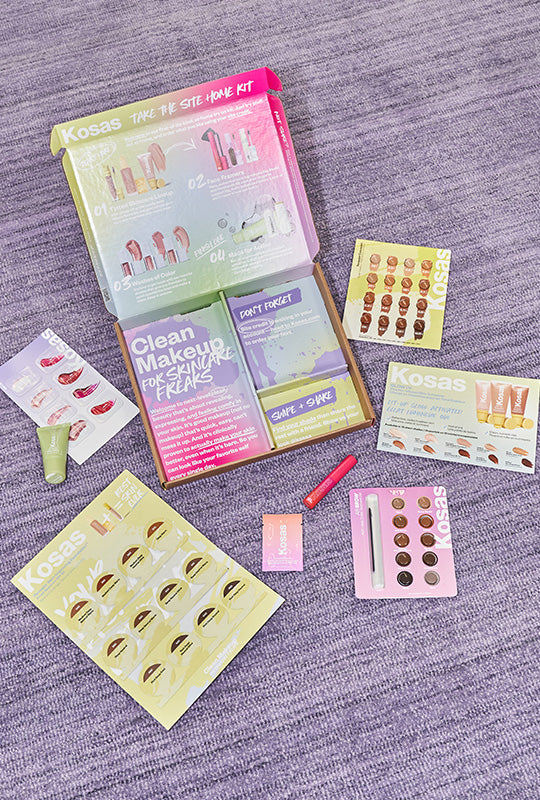 How It Works
1 — Buy the sample kit
2 — Test it out at home
3 — Use your site credit

At-Home Try On That's Quick, Easy & Risk-Free
Clean, comfy, skincare-powered makeup you can try before you buy. Go ahead, sample the merchandise.
Kosas Clean
Formulated without mineral oil, silicone, parabens, sulfates, and phthalates.